Event Company, AV support & Webcast production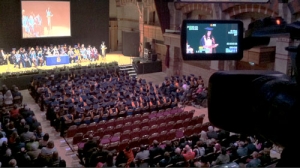 Event Filming & Recording
Whether you require single camera coverage of your event, or a multi-camera set-up with vision mixing, we can supply the right equipment with a highly experienced crew
We believe in a friendly yet professional approach and we'll work closely with your event organiser, venue and production company. Please call to discuss your latest event, road show or conference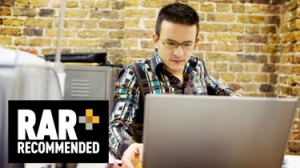 Our streaming website has been 100% designed and created in house and we're very proud of its success, taking nearly a year to complete it has been built purely on our clients' needs and feedback.
The website is secure and fully customisable to match your corporate branding offering many interactive features we've included free for example; ask a question, voting and video on demand.
We can help with as much or as little of the production as needed, if you require a sound engineer and PA, lighting or a set design company please just let us know
Whatever the production we can provide professional proactive  crew that will work hard to produce something creative and unique that will add value to your budget
Unfamiliar with filming and event production? – Don't worry, our aim is to de-mystify all aspects of event production which means you can relax and enjoy the creative process.
We've helped a range of clients exploit the potential of video, from small local businesses to large multi-national companies. Our aim is to deliver creative videos that strike the perfect balance between engaging your audience and delivering your key messages.
Get talked about: Once you've created a great video it needs an audience and we can help with your online strategy and marketing
We create and manage video strategies for business including e-learning, due diligence and internal communications. Social media platforms love video and we can help maximise your viewers, likes, clicks and ticks
From the very first meeting we'll start to form a picture of your business, your brand and the project, translating your ideas into a cost effective, video resource which oozes watch-me
Every project we've ever produced has had a deadline and in 15 years we have never missed one. If a production schedule is slipping we will notify our clients immediately and ensure a workable solution is instantly put in place.
Late night edits and long weekends are the norm in our industry to ensure we hit those immovable transmission and live event deadlines.
Read what our client are saying about us in our testimonial section.
Friendly proactive crews

Live, Virtual & Hybrid webcasters

Audio visual support and equipment
Jamie
2015-04-05T15:43:30+00:00
The achievements of the pharma, biotech and allied industries were celebrated at [...]
Jamie
2015-04-05T15:45:24+00:00
The largest warship ever built in the United Kingdom was named at [...]
Jamie
2015-04-05T15:45:34+00:00
Scientist Brian Cox rocketed into a winning school in West Sussex to [...]
As live event and conference producers we only get one chance to get things right. That's why we have used the WaveFX live camera team for the last 20 years, as they always deliver a great job.
Thank you again. If a thing is worth doing, it's worth doing well, and you did brilliantly
"The Event Company team recently managed the live streaming of our Company Meeting. We were extremely impressed with their professional and informed service. We have received very good feedback from our remote participants who experienced the live stream. We will not hesitate to call on WaveFX for our future streaming requirements."
Happy clients we're proud to be working with