A Cambridge Film Company in the heart of the City
Local film company Cambridge based and focused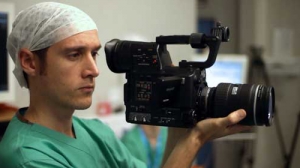 Get more out of film: We're incredibly versatile, providing 2 man crews for smaller shoots with the capacity to scale up to full film production including scriptwriters, make-up and auto-cue
We're one of the UK's top independent media agencies thriving in an ever changing marketplace. Our strength is to quickly understand our client's video needs and deliver creative ideas and on-line strategies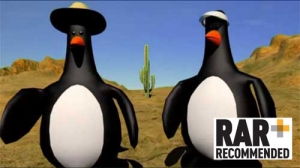 2D animations & 3D visualisation
Animations helps clarify and focus difficult concepts in a simple, easy to understand way. A great 40 second animation will transform pages of dull, lifeless text into a vibrant attention grabbing video
Anything is possible: Environments, ideas and concepts that would either be too expensive or even impossible to film in real life can be modelled in high detail by our award winning animation team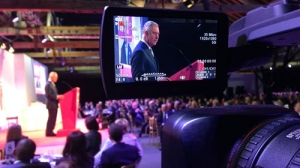 Event Filming & Webcasting
Filming and live streaming events is what we do every day around the UK and worldwide, we feel confident we can help you connect with your audience on any device, any time, anywhere
We've streamed from the top of Ben Nevis, the outback of Australia and The Queen launching an aircraft carrier. We love a challenge so please call us to discuss your latest project or idea.
Unfamiliar with filming and editing?
– Don't worry, our aim is to de-mystify all aspects of video production which means you can relax and enjoy the creative process.
We've helped a range of clients exploit the potential of video, from small local businesses to large multi-national companies. Our aim is to deliver creative videos that strike the perfect balance between engaging your audience and delivering your key messages.
Get talked about:
Once you've created a great video it needs an audience and we can help with your online strategy and marketing
We create and manage video strategies for business including e-learning, due diligence and internal communications. Social media platforms love video and we can help maximise your viewers, likes, clicks and ticks
From the very first meeting we'll start to form a picture of your business, your brand and the project, translating your ideas into a cost effective, video resource which oozes watch-me
Every project we've ever produced has had a deadline and in 15 years we have never missed one. If a production schedule is slipping we will notify our clients immediately and ensure a workable solution is instantly put in place.
Late night edits and long weekends are the norm in our industry to ensure we hit those immovable transmission and live event deadlines.
Read what our client are saying about us in our testimonial section.
Friendly proactive film crews
Jamie
2023-04-06T17:50:46+00:00
Bill Gates calls on Commonwealth leaders to show they're ready to beat [...]
Jamie
2023-04-06T17:39:12+00:00
Live event filming and webcasting case study, filmed on location at Wembley [...]
Jamie
2023-04-06T17:33:56+00:00
The International Churchill Society (ICS) hosted a two-day hybrid conference which included [...]
"Why we chose Wave FX for our Trench Journals video project… Right from the first meeting we were impressed with Jamie's ideas and his quick grasp on the project and what we wanted to achieve.
WaveFX are incredibly responsive, with a refreshing approach to filming and live event streaming – 100% recommend
"I've used WaveFX on two occasions now to create visualisations for a number of our cycleway schemes in Cambridge and the whole process has been faultless. I would thoroughly recommend these guys to anyone."
Happy clients we're proud to be working with