Local Film Company, helping brands communicate globally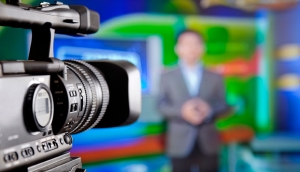 Get more out of film: We're incredibly versatile, providing 2 man crews for smaller shoots with the capacity to scale up to full film production including scriptwriters, make-up and auto-cue
We are one of the UK's top independent media agencies thriving in an ever changing marketplace. Our strength is to quickly understand our client's video needs and deliver creative ideas and on-line strategies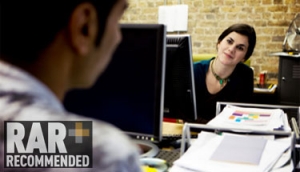 Editing & Motion Graphics
Editing is a true talent and we work hard to create compelling and unique videos that will add value to your brand and budget.
We take time to understand your brand and key messages, we then use our expertise to come up with ideas and concepts that will entertain, inform and engage your audience, ensuring your corporate video production is the very best it can possibly be.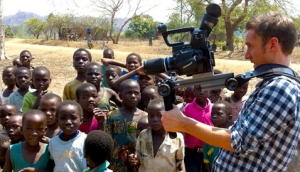 This sounds mushy but its true: Our business  is not to get ahead of others but to get ahead of ourselves – break our own records, embrace new techniques and do work with more creatively than ever before.
Trust us: Our friendly crews are professional, flexible and above all approachable; we offer our clients a plain speaking approach to audio-visual production, turning any brief into a video with clarity and impact.
Unfamiliar with filming and editing?
– Don't worry, our aim is to de-mystify all aspects of video production which means you can relax and enjoy the creative process.
We've helped a range of clients exploit the potential of video, from small local businesses to large multi-national companies. Our aim is to deliver creative videos that strike the perfect balance between engaging your audience and delivering your key messages.
Get talked about:
Once you've created a
great video
it needs an audience and we can help with your online strategy and marketing
We create and manage video strategies for business including e-learning, due diligence and internal communications. Social media platforms love video and we can help maximise your viewers, likes, clicks and ticks
From the very first meeting we'll start to form a picture of your business, your brand and the project, translating your ideas into a cost effective, video resource which oozes watch-me
Every project we've ever produced has had a deadline and in 15 years we have never missed one. If a production schedule is slipping we will notify our clients immediately and ensure a workable solution is instantly put in place.
Late night edits and long weekends are the norm in our industry to ensure we hit those immovable transmission and live event deadlines.
Read what our client are saying about us in our testimonial section.
Corporate video production

Training videos

Social media video management

Friendly proactive film crews
Jamie
2015-04-05T15:43:37+00:00
Northam train care facility in Southampton is one of eight maintenance depots [...]
Jamie
2015-04-05T15:43:49+00:00
Brüel & Kjær's help customers measure and manage the quality of sound [...]
This film company deliver three things in spades; creative ideas, world class execution, and a team of exceptionally nice people – everything you need to create a great video.
Jamie and Charlotte from the film company immediately understood what we were looking for, put our clients at ease during the production process and were an absolute pleasure to work with. We were thrilled with the results and one of the videos was incorporated into a marketing campaign for which we received a National HEIST Marketing Award.
Thank you again. If a thing is worth doing, it's worth doing well, and you did brilliantly
Happy clients we're proud to be working with