Local Streaming Company – webcast your next event around the globe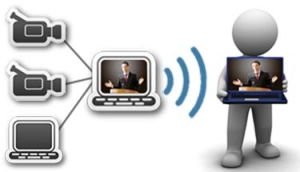 Filming and event webcasting is what we do every day and we feel confident we can help you connect with your audience. We understand how important your conference is so we only send highly experienced friendly crew trained with the very latest equipment.
Trust us: we've streamed some of the world biggest brands, charities and events including Tesco's, NHS and Professor Brian Cox's Big Bang Live.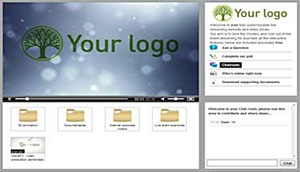 Customisable streaming micro-site
Our streaming website has been 100% designed and created in house and we're very proud of its success, taking nearly a year to complete it has been built purely on our clients' needs and feedback.
The website is secure and fully customisable to match your corporate branding offering many interactive features we've included free for example; ask a question, voting and video on demand.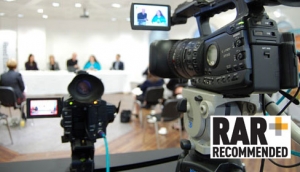 Whether you require single camera coverage of your event, or a multi-camera set-up with vision mixing, we can supply the right equipment with highly experienced, flexible pro-active crew
We regularly work with production companies, event organisers and venues to offer their clients a webcasting service. We are completely white label and happy to wear any company T-shirt
Keep your webcast both secure and private: with our privacy options, it's easy to make your videos public, private or password protected so you can have full control over who can see and take part in your webcast.
Our streaming website has been 100% designed and created in house and we're very proud of its success, it's secure, robust and completely customisable. This option can't be access by the public, can be embedded on your website and the initial package come with 3000 viewing hours.
Our public streaming package comes with unlimited viewers which is ideal for any event that wishes to grow their audience. We can stream to your website, YouTube, FaceBook and Twitter (basically anywhere).
Get involved; public streaming allows your audience to engage, share and comment on your webcast, ideal for public meetings, webinars and live shows.
View an example of how your "Public" website could look here.
Monetise your live broadcasts with "pay to view" and continue to earn revenue with recorded "video on demand."
Its simple: we create an easy to use pay to view ticketing system using PayPal and then embed our video player on any website or FaceBook.
You're in total control: set your own ticket price and broadcast schedule, we link your webcast directly to your own Pay Pal account so you can accept all major credit cards and keep track of the revenue.
Click here for an example of our "Pay to View" webcasting website.
Multi-Camera Live Streaming

Live, Virtual and Hybrid production
Recent live streaming projects
Jamie
2023-04-06T17:50:46+00:00
Bill Gates calls on Commonwealth leaders to show they're ready to beat [...]
Jamie
2023-04-06T17:39:12+00:00
Live event filming and webcasting case study, filmed on location at Wembley [...]
Jamie
2023-04-06T17:33:56+00:00
The International Churchill Society (ICS) hosted a two-day hybrid conference which included [...]
"The streaming company guys provided a friendly and efficient service that allowed us to capture our event to the highest possible standard. There is no doubt we will be using the WaveFX team for our next event and we highly recommend them to all their potential customers"
The team are incredibly responsive, with a refreshing approach to filming and live event streaming – 100% recommend this streaming company.
Nothing was too much trouble and everything was completed on time and brilliantly executed. The feedback from our viewers and client was outstanding
Happy clients we're proud to be working with